CLINIQUE LA PRAIRIE
WELLNESS & LONGEVITY LEADER
PIONEERING A NEW ERA
IN PROFOUND WELLBEING
Since 1931, those in search of a profound change in their health and wellbeing have been coming to Clinique La Prairie to experience a unique holistic approach, combining leading medicine with bespoke lifestyle and nutrition plans. The clinic has a reputation for preventative medicine that is second to none. It is with this philosophy in mind that Clinique La Prairie's experts have rethought the individual journey for a long and healthy life. We have created the ultimate in daily health routines: a collection of pioneering supplements formulated in Switzerland and fueled with the best plant-based ingredients to support living life to its fullest potential.
The Clinique La Prairie supplement collection is the result of 90 years of medical excellence and Life Science research, that have consistently embraced the key pillars of holistic wellness:  immunity, rejuvenation, regeneration, antioxidation, anti-inflammation, physiological balance, mental clarity, detoxification, and vitality.
LEARNED FROM THE PAST
INSPIRED BY THE FUTURE
Life Science has been central to the philosophy of Clinique La Prairie since 1931. Our foundations are centered on the work of Dr Paul Niehans, a pioneer in cell therapy, supported by a team of international bioscience researchers. Our vision today draws on the expertise of a team of specialists in various fields from nutrition, biochemistry, immunology, genetics and nutrigenomics; to design the most advanced micro-nutritional solutions to your 24/7 switched-on lifestyle.
LIVE WELL, LIVE STRONG, LIVE LONG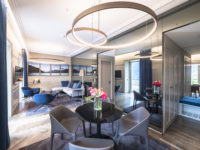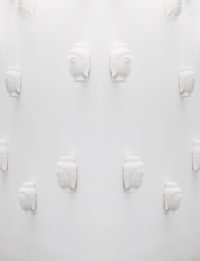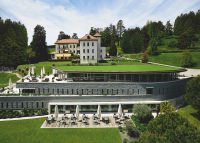 ABOUT CLINIQUE LA PRAIRIE
LEGENDARY WELLNESS DESTINATION
Our legendary wellness clinic offers the most advanced science and the highest level of personalization in week-long holistic programs targeting immunity, anti-ageing and detoxification to revitalize every part of the body and mind.
Our holistic approach is supported by 50 leading specialists and a team of wellbeing experts, aiming at fulfilling physical, psychological and emotional needs. Signatures programs include Revitalisation and Master Detox programs, as well as a series of wellbeing, sleep, beauty and immunity programs, all carefully crafted to enticing life to its fullest potential.
Clinique La Prairie's nutrition fuels a life of health and vitality. Throughout the week, our expert nutritionists provide personalized advice for long-term balance, while our Chef and his team craft healthy and inspiring dishes adapted to every need and goal. Feeling good and luxuriating in a range of exclusive treats is an essential part of rebalancing energy. Designed for a multi-sensory experience, the award-winning spa features a collection of high-tech and traditional therapies, promising result-focused treatments, relaxation and enjoyment.
The secret of how to live a longer, healthier and fuller life is a mystery to many. But not to Clinique La Prairie.